Γεια σας και σας ευχαριστώ για την εξέταση λίστα μας. σύγχρονο, καθαρό διαμέρισμά μας βρίσκεται στον τελευταίο όροφο ενός 3-όροφο κτίριο εποχής, που βρίσκεται στη ζωντανή πολυπολιτισμική περιοχή της πόλης. Είναι μόλις 5 λεπτά από το κέντρο της πόλης Newcastle και το σιδηροδρομικό σταθμό, με την Chinatown και πολλά μπαρ, εστιατόρια και σε μικρή απόσταση με τα πόδια. Μέσα από το παράθυρο φεγγίτη θα δείτε την περίφημη Tyne Bridge και το φασκόμηλο. Έχουμε ένα out-πόρτα χώρο κοινόχρηστο αίθριο με φτηνό πάρκινγκ πολύ κοντά η το πίσω μέρος του ακινήτου.
διαμέρισμά μας είναι στη σοφίτα μιας περιόδου βικτοριανό σπίτι. Είναι φωτεινό και ευρύχωρο με ένα μεγάλο χώρο σαλόνι / καθιστικό, σύγχρονη κουζίνα και ευρύχωρο υπνοδωμάτιο με διπλό κρεβάτι. Το μπάνιο περιλαμβάνει μπανιέρα με ντους.
Westgate Road είναι μια πολυσύχναστη, πολυπολιτισμική περιοχή με ένα εκλεκτικό μείγμα ανθρώπων και σε μικρή απόσταση 5-10 λεπτά με τα πόδια από το κέντρο της πόλης. Προϋπολογισμός-φιλικό καφέ αφθονούν πώληση νόστιμα Περσικό shwarmas (Moulin Rouge είναι ένα από τα αγαπημένα) σε παραδοσιακό αγγλικό πρωινό, ή να δοκιμάσετε την τοπική Geordie σάντουιτς, το «Stottie». Ποδηλάτες συχνάζουν στην περιοχή για τα πολλά εξειδικευμένα καταστήματα μοτοσικλέτα. Ένα up-and-coming περιοχή, νέο state-of-the-art Επιστήμης Κεντρική πανεπιστημιούπολη του Πανεπιστημίου του Newcastle είναι κοντά, και οπαδοί του ποδοσφαίρου θα είναι πρόθυμοι να δουν πάρκο St James είναι ακριβώς γύρω από τη γωνία.
The host canceled this reservation 20 days before arrival. This is an automated posting.
Leanne
2016-09-02T00:00:00Z
A nice little flat, immaculate and in a perfect location.
Mark
2017-02-06T00:00:00Z
Really love flat. Such a handy location in the centre of town. Has everything you need in a really welcoming flat, would definitely stay again and recommend to friends
charlotte
2016-11-26T00:00:00Z
Great, clean place to stay, close to the city centre. Had everything I needed and Ross and Jo went out their way to make things go well.
Gavin
2016-10-28T00:00:00Z
Jo met Garry on arrival and was very warm and welcoming. She offered a lot of helpful advice about the neighbourhood. The neighbourhood is close to the city centre and appears to have a vibrant student scene. there are some fantastic restaurants near by as well. The loft is very clean and tastefully decorated. Jo and Ross made themselves available should we require anything advice or have questions. I'm definitely staying here again.
Amanda
2016-09-17T00:00:00Z
My housemate and I had a good stay at jo and ross place. It was comfortable and very central to all shops and tourist (URL HIDDEN) was very helpful in guiding us to best places to visit and was was very accomodating
Tim
2016-11-06T00:00:00Z
We had a great stay in Ross and Jo's flat. It's beautifully decorated, very cosy & handily close to the main train station in Newcastle. Ross was also extremely helpful and prompt in answering any queries I had. A beautiful flat, great location and lovely hosts!
Helen
2016-09-05T00:00:00Z
Amazing stay in this little gem of an apartment, great location, great hosts! My first air b & b experience and it most definitely won't be the last thanks to Ross & Jo! We especially loved the helpful information left in the apartment, taxi numbers and restaurants recommendations... All brill! We saw a apart of Newcastle we never would have if it wasn't for your tips! Thanks so much :)!
Laura
2016-08-21T00:00:00Z
Tipo di stanza
Intera casa/apt
---
Tipo di sistemazione
Loft
---
Può ospitare
2
---
Camere da letto
Newcastle upon Tyne, Inghilterra, Regno Unito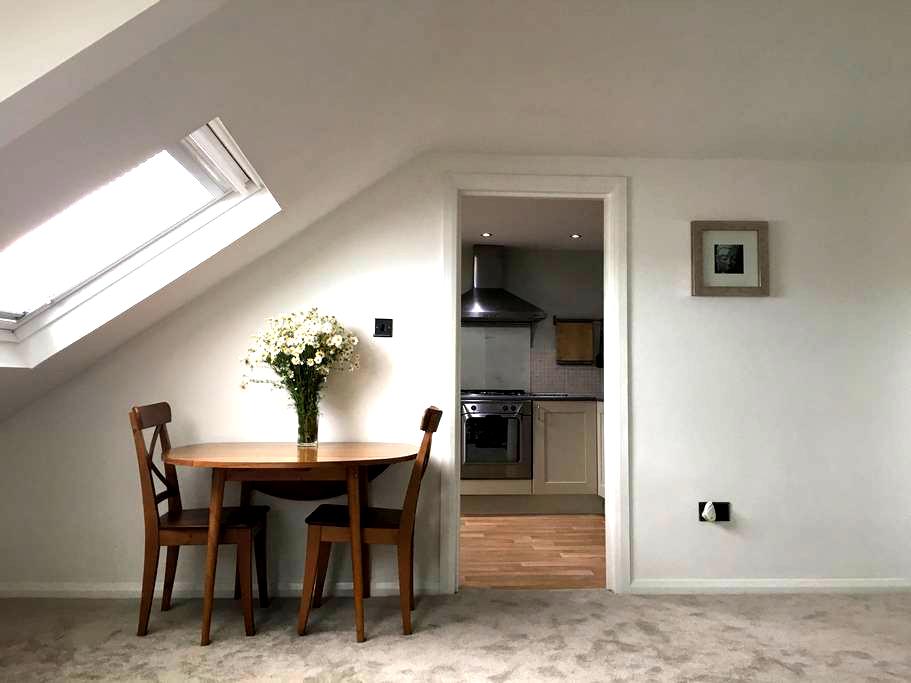 Derek and Mariea were great hosts, going out of their way to pick us up from the local station thereby saving us a 15 minute walk with bags. Good advice on getting cabs back from Newcastle etc... Loft area and ensuite all large, clean and functional. Its a doggie house which was great for us as we like dogs!
Richard
2015-10-12T00:00:00Z
Tipo di stanza
Stanza privata
---
Tipo di sistemazione
Loft
---
Può ospitare
5
---
Camere da letto
Whitley Bay, Regno Unito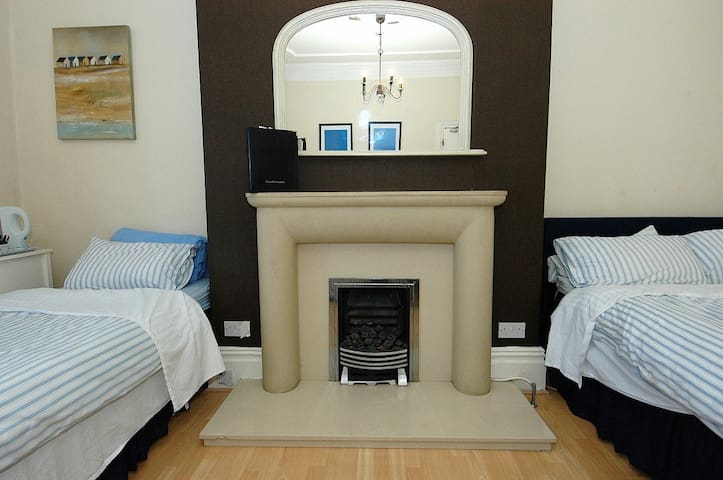 Newly refurbished to a high standard and set in a beautiful rural location. Looking out over a Georgian courtyard, it has its own lawn & great views of gardens & stunning countryside. Perfect for couples. Peace & quiet, relax, unwind. Near to the market town of Hexham with its majestic Abbey, ancient villages of Blanchland and Corbridge with shops, pubs, cafés and galleries, Hadrian's Wall, Slaley Hall golf and spa, Derwent Reservoir sailing. Good network of public footpaths nearby.
The Loft is very comfortable with a super-king sized bed (no option for that on the AirBnB settings!), high quality bedding and towels and Sophie Allport china and accessories. Kitchen basics are provided (coffee, tea, pint of milk, sugar). The Loft has Freeview TV, DVDs, board games, books and a Bluetooth speaker. There is also a secure bike store/drying room below, for which we will give you a key. You have access to your own large lawn, with garden table and chairs provided, which also features a Gin Gan (an old wheelhouse, originally built to enclose a horse mill). We are 30 minutes from Newcastle, 25 minutes from Newcastle airport and 45 minutes from the stunning Northumberland coast. Access is via a private drive. A great retreat/hideaway.
Beautiful place , perfect get away
Caroline
2017-04-02T00:00:00Z
We found the loft lived up to how it was described. Our host was very accommodating and helpful even offering to transport us to the local hostelry had we wished.
RUTH
2017-03-30T00:00:00Z
What a find !! Absolutely beautiful, everything from the furniture, fittings to the linen and crockery. Everything had been thought of ! A wonderful setting , really peaceful. Georgina couldn't have been more helpful. Hexham just 3 miles away and a pub a 10min walk. Can't recommend it highly enough
Jane
2017-03-09T00:00:00Z
Tipo di stanza
Intera casa/apt
---
Tipo di sistemazione
Loft
---
Può ospitare
2
---
Camere da letto
Northumberland, Inghilterra, Regno Unito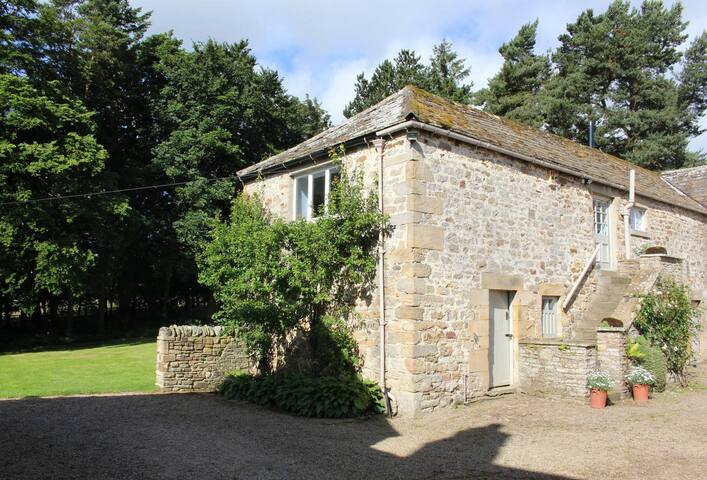 Newcastle upon Tyne - Airbnb
:
Media di

4.92

stelle su

5

da

60

recensioni degli ospiti
Inserisci le date per visualizzare il prezzo totale. Ci sono dei costi aggiuntivi e potrebbero venire applicate alcune tasse.