Al piano superiore, grande stanza nella casa rinnovata di recente. Situato guardando oltre parchi e zone umide. Abbondante vita selvatica e uccelli ma solo 10 km dal CBD. Stazioni ferroviarie più vicine sono Heidelberg e Rosanna. L'atmosfera è molto tranquilla, con i suoni degli uccelli e rane rompendo il silenzio. Parcheggio all'interno della casa confine o via tranquilla. 1 adulto e 3 bambini per adulti più un piccolo cane di famiglia (barboncino X). Deve essere cane amichevole / tolleranti.
Camera soleggiata con aria condizionata a ciclo inverso in camera per il comfort dell'ospite
Lovely location in a very modern home. The room is very spacious with lots of storage space and very quiet and private.
Heather
2017-03-16T00:00:00Z
We had a very pleasant stay of 1 month at Mary-Lou's. She together with her daughter, Veronica, were very friendly and hospitable. Mary-Lou made sure we had everything we needed to make ourselves at home and comfortable. She had a lovely home perfectly situated inside a park where we enjoyed walking and cycling along the trails. We highly recommend this place for you to stay at if you're planning a trip to Melbourne. ☺
Carina
2016-10-18T00:00:00Z
Its was a great stay. Wonderful and awesome place! Modern, clean, quality furnishings and in a quiet location which we really enjoyed. The view deck facing the Banyule Drain is awesome! Mary-lou is very hospitable and was a great host. Roni, Robert and Patrick were so accommodating, and helpful. Lovely people and have a lovable cute dog! Would definitely stay again and recommend to anyone visiting Melbourne. Thanks again Mary Lou and family for having us!
Robert Paul
2017-03-02T00:00:00Z
Nice n clean room,wounderful view ,is the best since last 3 yrs with BnB ,
Kuoc Kuan
2017-01-09T00:00:00Z
Staying at Mary-Lou was surely a wonderful experience. She is accommodate, understanding, considerate and making communication easy, along with Veronica, Robert and Pat are all very helpful and easy to get along with (of course included Jazz, the dog). They are a lovely family who make you feel like at home. The room and house is modern and well equipped and taking cared of. The view lookout from the deck and peacefulness are absolutely awesome and enjoyable. Seeing the green, wetland and kangaroos (if you luckily find them) during the day/light and great view of the stars with clear sky during the night. Thanks for great hospitality. Highly recommend!!
Ning
2017-03-11T00:00:00Z
Tipo di stanza
Stanza privata
---
Tipo di sistemazione
Casa
---
Può ospitare
2
---
Camere da letto
Heidelberg, Victoria, Australia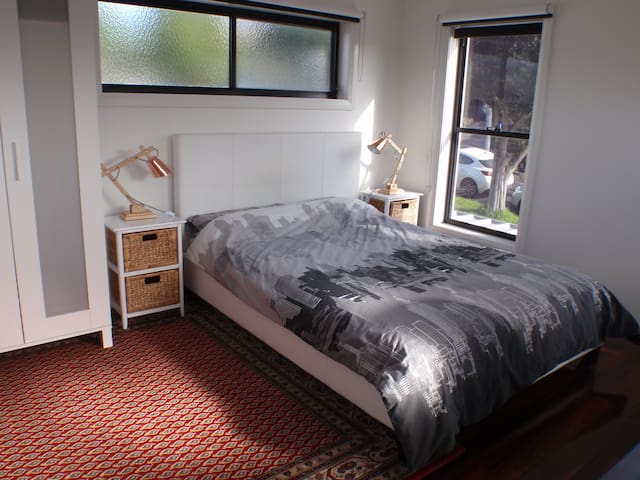 This fully furnished share house is located next to Heidelberg train station and in a safe, friendly neighbourhood. Perfect place to walk, run or cycle around.Located within the heart of Heidelberg , this community-based development offers everything you could wish for, conveniently located close to Warringal Shopping Centre, dining strips and public transport via Train right out the front.
I can recommend this place for people who like to have some privacy and cleanliness in a pretty area close to public transport. Santina responded quickly and arranged a suitable time to pick me up from the train station to take me to a very comfortable place to stay.
Dominic
2017-03-26T00:00:00Z
Comfortable stay in a comfortable and clean room with nice bathroom and clean, large shared kitchen space.
Dominic
2017-03-31T00:00:00Z
Tipo di stanza
Stanza privata
---
Tipo di sistemazione
Casa
---
Può ospitare
1
---
Camere da letto
Heidelberg, Victoria, Australia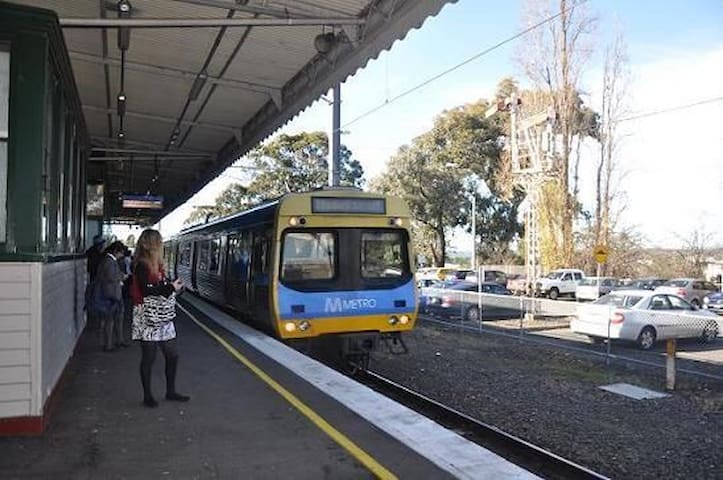 My place is close to restaurants and dining La Trobe University The Austin/Mercy hospitals Easy walk to shopping strip and supermarkets, public transport, restaurants and pubs.. You'll love my place because of the location, the relaxed and peaceful atmosphere, the spacious kitchen, the cosiness, the gorgeous garden.. My place is good for couples, solo adventurers, and families (with kids).
The space is the rear 'half' of a 5 bedroom house. It comprises 3 bedrooms, Lounge room, kitchen, bathroom, laundry, toilet and opens out onto the garden. There is a fire pit bbq and veggie garden with lettuce and herbs that you can use if desired.
The house is located at the end of a quiet court. It's only a few hundred meters from the shops in Burgundy St
Matt was very friendly and made us feel home and he even provided me with a baby bath tub for my newborn which was great. Matt's home is in quite location and can wake up to a nice sunrise in the morning.
Manoj
2016-08-22T00:00:00Z
The house is very big, inside the equipment is complete, the master is very enthusiastic to help us to solve some problems.
yuli
2016-08-26T00:00:00Z
We felt very comfortable and welcome at Matt's home was just as he said and we were more than happy with our stay there and will stay again when we are in Melbourne thanks Matt
Kerrie
2016-09-05T00:00:00Z
The host canceled this reservation 16 days before arrival. This is an automated posting.
Sher Lee
2017-03-09T00:00:00Z
It is a really good place to stay,you will have personal space to stay.MATT is very kindly to us.Recommand all of you go to live there, it worth to stay..
Yan
2016-11-09T00:00:00Z
Matt was very friendly, however we hadn't much time to chat with him as we went to beds early after a long trip and then in early morning we left his place to be on time at airport. The offered space is huge and is a good price for money.
Zdenko
2016-10-04T00:00:00Z
Matt was very accommodating for the inlaws from Sth Coast NSW. Great value, great space, great location, all as described. Highly Recommended. Thanks Matt
Kirsti
2016-10-08T00:00:00Z
Our family (myself, husband, 3yr old and baby) had a lovely stay at Matt's place. We felt very welcome and particularly enjoyed the garden outlook and it's resident owls. The space is basic but comfortable and quite spacious. The location is great - close to lots of amenities and very near the train station. Matt was easy to get along with, respectful and understanding of the noise and clutter that comes with small children. If you are looking for hotel quality accommodations this is not the place for you - there are a number of small things in need of maintenance, etc - but if you are in search of a nice quiet spot that is great value then we would certainly recommend Matt's place. We will be back when we are next in town.
Ashley
2016-10-23T00:00:00Z
Tipo di stanza
Intera casa/apt
---
Tipo di sistemazione
Casa
---
Può ospitare
5
---
Camere da letto
Heidelberg, Victoria, Australia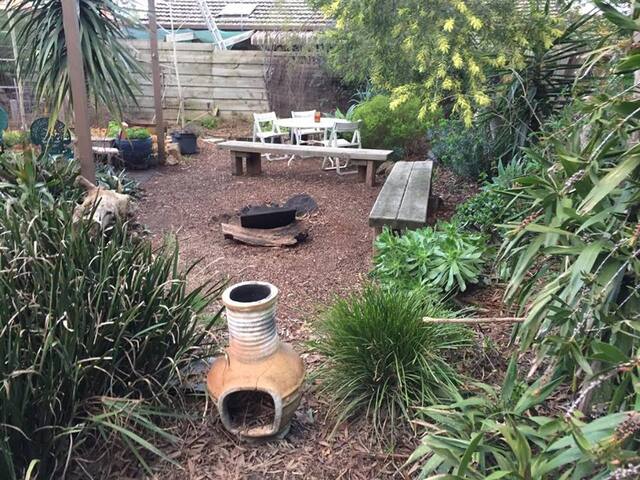 This is a welcoming house with rooms for anyone needing a place to stay. Up to 2 people are welcome to stay in this room I am renting for a minimum of 1 night. Recommended stay is for more than a month as there is a monthly discount! It's in 15 minute walking distance of shops, supermarkets, restaurants, public transport, hospitals and schools and is 15 kilometers from the Melbourne CBD.
My property is located within a friendly neighborhood with Heidelberg Park which is a great place to relax in and other services nearby the house.
Rong was extremely kind and helpful when I was checking in. The room was spacious enough and quiet also. Very nice location in Heidelberg next to the park, near shops as well.
Ben
2017-03-14T00:00:00Z
Lovely neighborhood near park and close to center of town. Rong was very understanding when i got lost and was unfortunately late, and met me at the front door.
Olivia J
2017-01-01T00:00:00Z
Tipo di stanza
Stanza privata
---
Tipo di sistemazione
Casa
---
Può ospitare
2
---
Camere da letto
Heidelberg, Victoria, Australia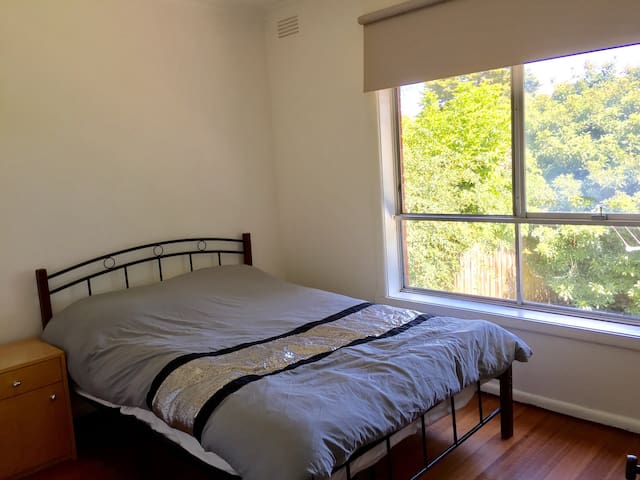 4 People can easily fit and don't feel squeeze at all It's very suitable for backpackers who are going to travel in Melbourne. We can provide you extra air mattress, blanket, pillow, and towels. Located in the northern Melbourne. 1 bus 901 to the Tullamarine airport 5 min bus to Greensborough shopping plaza A street with few local cafes and restaurant just around the corner. If you plan to rent a car, it is 35-40min drive to the CBD 4min drive to the railway station, you can park free
- 2 double beds, 2 big couch, 2 extra air mattress. - You will have your own bathroom and access to outdoor and deck - Spacious room, extra blanket, towels, and essentials are provided - Access to our kitchen and living room for dinner and movie. - Heaps of sunshine in the house - Park free About the Roommates - 2 roommates from France and Melbourn plus us 2 Chinese. We have been living together since last Oct, very friendly home:)
Very green, peaceful, and the local community is just wonderful
Really nice place to stay! Christina and Mike tried to help us with some issues we had as best as they could. Modern house, spacious room and friendly (SENSITIVE CONTENTS HIDDEN).
Alica
2017-02-17T00:00:00Z
Lin was a very lovely host. She talked with us a lot and asked to help us. The house was very clean and comfortable. We would recommend it highly :)
Moritz
2017-02-23T00:00:00Z
We had a lovely stay! Couldn't have asked for better
Rune
2017-01-25T00:00:00Z
很不错的房间 房东给了很多帮助 很热心
旭
2017-02-02T00:00:00Z
Although only a short trip at your home, but your enthusiasm and friendship, as well as convenient and comfortable environment, have left me a good impression and memories, I hope to have the opportunity to stay a few more days
CHEN
2017-02-08T00:00:00Z
Not only Lin and Christina, but also other share mates are friendly and very kind! We could experience a real share house! If we have chance to stay there again, we want to stay longer than this time. This house is really nice!
Nozomi
2017-02-27T00:00:00Z
Lin was very accommodating, we ask to stay at quite late notice and she still had us at her lovely home. The room we stayed in was very clean and very neat, same with our bathroom Well worth the time here! Thanks Lin :)
Elysia
2017-02-04T00:00:00Z
Lin and Christina were fantastic hosts and their home was extremely inviting and comfortable! After canceling our other planned airbnb due to some issues with the host, we requested Lin's airbnb and within 5-10 minutes, we were on our way to the house. On arrival, Lin and Christina were friendly, and as it was our first time in Melbourne, Christina suggested places to visit. They informed us of public transportation options near the home, and showed us around the house. We were told we could use the many amenities in the house, which included a projector, gaming devices, wifi, and more. Overall, our three day stay was pleasant, and I would highly recommend this airbnb to those traveling to Melbourne!
Brandon
2017-03-04T00:00:00Z
Tipo di stanza
Stanza privata
---
Tipo di sistemazione
Casa
---
Può ospitare
4
---
Camere da letto
Lower Plenty, Victoria, Australia
Be close to art, culture, and fine dining. Play tennis, basketball, swim, or just chill. Share our home with us with a separate wing for visitors and the choice of up to 3/4 bedrooms. Each room is individually priced starting at $75.00 pn for single bed up to $150pn for master with a cap of $250 for the whole wing. We are less than hour to reach CBD Melbourne and the Yarra Valley. NOTE THAT YOU NEED TO CONFIRM THE FINAL PRICE WITH THE OWNER - the quoted airbnb price is often not accurate.
This is a unique property where you can enjoy fresh eggs from our chooks, fresh vegetables from our garden, give your body a good physical workout, feel like you are in the middle of the bush and still enjoy the best restaurants, wineries and scenery - or just relax in the alfresco area with a good book and rejuvenate your soul. This has become a very popular destination for small to medium size wedding ceremonies and receptions.
This is a "green" suburb and there are wonderful walking and riding tracks you can access. We are spoilt with good food and a bus service is at our door with trains into Melbourne city taking about 45 minutes.
Having always been a 'private' air bnb'er I was a bit dubious about sharing facilities (in this case the kitchen) but it was a fantastic experience. Grant and his family could not have been more welcoming. The accommodation itself is amazing - the pool is out of this world, and the surroundings whilst close to the train, allow you to really relax. Being such a short hop from Melbourne CBD its a fantastic place to 'escape' without a long drive (assuming you live in the CBD that is!).. and with all the creature comforts. Fantastic. We plan to go back.
frances
2016-12-31T00:00:00Z
Most friendly couple you will ever meet! beautiful house with lots of land for activities. Grant is also cooks delicious breakfast! 10/10 would come back again!
Howard
2016-12-18T00:00:00Z
Grant is a natural host. He is easy to talk to and cares about his renters. Grant responded promptly to my inquiries and organized well our arrival. He even invited us to dine on Sunday with his family. We felt very welcome. The fire place was fun to have. The rental is located on a large property in a far suburb of Melbourne. There are shops, restaurants, and cinemas within 15-20 minute drive from the rental.
Slawek
2016-12-04T00:00:00Z
What a place to relax and chill out! Grant and Robyn are the best hosts from the beginning; always replying promptly to emails and concerns you might have and giving you an awesome welcome when you arrive. The whole family are warm, hospitable and considerate and nothing is too much trouble for them. The house is so spacious and we were really able to unwind there. My family and I enjoyed playing pool, tennis and eating the delicious passion fruit in their garden which Grant kindly gave us. I'd definitely recommended if you are looking for a place just outside of the hustle and bustle of central Melbourne. We'll be back!
Mark
2017-03-29T00:00:00Z
Grant made us feel right at home and always made the fireplace for us. We loved living in such a spacious house right next to nature and we loved the 2 dogs!!
Judith
2016-12-10T00:00:00Z
A delightful stay, pool table was fun,lovely comfy bed very clean and hospitable This is a great Airbnb accommodation very spacious what you see is what you get plus more. BYO tennis balls if feeling energetic
KERRY
2017-01-28T00:00:00Z
Grant and Robyn were incredible hosts!!we were lucky enough to stay here over new years and it was incredible. They were so warm and their place is just beautiful. Right from the start with communication they were great. The house n its surroundings are gorgeous!we are from melbourne and so glad we found this piece of paradise. Nothing was too much for them!their dogs were so cute! On our last morning Robyn even made us a beautiful vegan brekkie with delicious smoothie bowls that im still thinking about!it was a great stay and would definitely reccommend it. The pool tennis courts everything was just incredible
Sonia
2017-01-01T00:00:00Z
Hi Grant and Robyn. Finally got the time to write you a review. Lukas and I really enjoyed our stay at your place. He still adores your place, so do I, and tells everybody, his family and friends, how much he loved your property. The only thing he would criticise is the weather but you cannot control the weather so it's not your fault. The fact that we had to share the kitchen was actually nice because we could talk to each other, ask you questions about our trips and what to do in Melbourne. Whether it was cooking parallel to you guys or the ice cream very late in the evening. We loved every single bit! You were great hosts and I'm glad that we found you guys on airbnb. Thank you for sharing with us such a nice experience. Cheers, Leandra and Lukas. XX
Leandra
2016-12-23T00:00:00Z
Tipo di stanza
Intera casa/apt
---
Tipo di sistemazione
Casa
---
Può ospitare
6
---
Camere da letto
Eltham, Victoria, Australia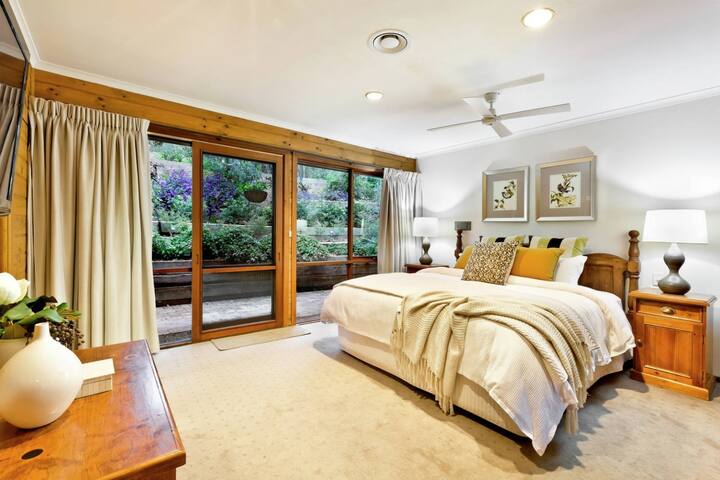 We look forward to hosting you in our quiet, neat and tidy home. The room has a comfortable sofa bed, closet, shelves, fan and lamp. There is also a television, DVD player, WiFi and books available. House includes kitchen, courtyard, garage, shower and bath. We are 100 metres from a bus stop that will get you to Greensborough train/bus station, where you can head anywhere you need! Also close to shopping plazas, WaterMarc, Eltham, Montmorency, shops, cafes, restaurants, park and walking paths.
The place is quite and comfortable, offering both private space and inclusive communal areas.
Eltham is a very friendly, quiet area surrounded by greenery and peace. It also offers great local restaurants and cafes with excellent spots for dinner and brunches. Out-of-the-way bars and local pubs are also a great spot for a casual drink.
It was a good experience to live here. Thank you.
Akshay
2017-03-31T00:00:00Z
Great place to stay. Very friendly, clean and good value
Robert
2017-03-21T00:00:00Z
Tipo di stanza
Stanza privata
---
Tipo di sistemazione
Casa
---
Può ospitare
2
---
Camere da letto
Eltham North, Victoria, Australia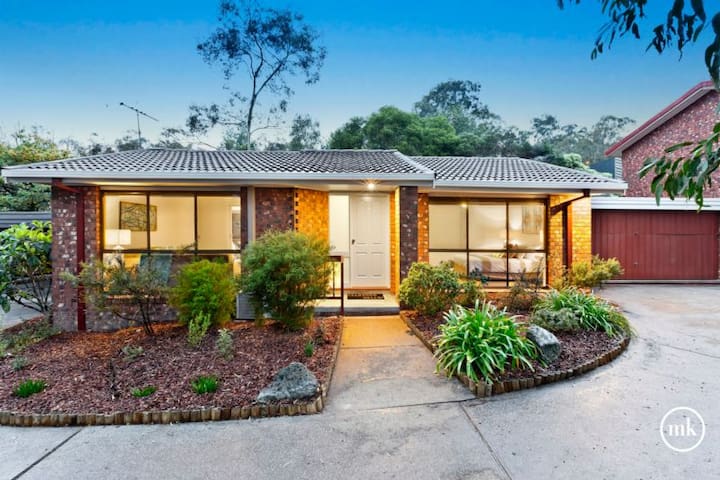 A beautiful sanctuary among the treescape in Eltham, this 3 bedroom house provides peace and quiet in a sunny light-filled space. Sit outside on the back decking surrounded by trees. Relax in the spacious living areas. Gateway to the scenic Yarra Valley. Short walk to the town centre and train station.
The main bedroom has a queen sized bed. The second bedroom has a bunk bed. Guests can park their car in a secure garage.
Eltham is nestled among the trees in north-eastern Melbourne. It serves as a gateway to the Yarra Valley where guests can tour local wineries, chocolate factories and art studios. The central hub of Eltham is a short 10-minute walk from the property.
The host canceled this reservation 71 days before arrival. This is an automated posting.
Julia
2017-01-11T00:00:00Z
The host canceled this reservation 14 days before arrival. This is an automated posting.
Quentin
2016-12-08T00:00:00Z
Anne's house is gentle and fragrant, very clean and with all the amenities I need, included a garage to park a car. House is big, good for family, with others things enough for daily life. Furnitures keeps well. Anyway, just beyond my expected. Anne is nice and kind. Help me know the house, quick to answer s and we have a pleasant talk. She also kind to give me some noticed to go to and back from Melbourne CBD. The location is cool for driving a car, just 2-3mins to Eltham's shopping center and supermarket. Quiet neighborhood. I have a enjoyable stay here for three nights.
Fan
2017-01-19T00:00:00Z
The place was immaculate. Our host was so warm and welcoming in her communication. Very easy to deal with. The location of the house was really nice and quiet but also quite close to shops if needed. Would definitely stay again
Giselle
2016-12-17T00:00:00Z
Tipo di stanza
Intera casa/apt
---
Tipo di sistemazione
Casa
---
Può ospitare
4
---
Camere da letto
Eltham, Victoria, Australia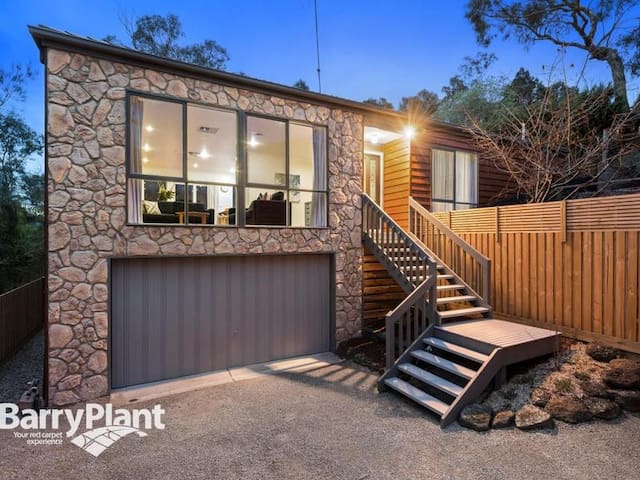 Double room in a house where you will have access to all facilities. Lovely backyard with outdoor seating and eating area. Off street parking available. Close to public transport and shopping centres. There another room if needed and available.
This is my home and I'm happy to share it with you. There is a tv In the bedroom but also one in the lounge. There is another double room in the house if you need more room and it's available. Full laundry facilities and a clothes line outside. I work full-time and come home in the evenings. Public transport just around the corner. Bus to the city and local amenities and to train station. Short walk to local shops and a 15 minute walk to large shopping centre and cinemas.
West Heidelberg is an older area of Melbourne-home of the 1956 Olympic Games. It has great public transport and parks and easy access to shopping.
Lisa was a good host and very considerate person. She welcomed us and made us feel at home and my child spent great time with her and she even read a book to my son. Her dogs and cats were adorable and it was sad that we could only stay just one night. We missed our train so we couldn't stay our first night but she gave us refund of our first night fee. Thank you so much.
Uni
2017-03-08T00:00:00Z
Lis was an amazing host, she was super helpful and caring. The house looks exactly as it does in the pictures. Would definitely recommend to anyone :)
Elly
2017-02-28T00:00:00Z
Thank you so much for the enjoyable time at your lovely and cozy home! You made us feel like we're at home from the first moment. :) we will definitely miss you, the dogs and cats! Thanks again for all your help.
hyeonun
2017-03-16T00:00:00Z
My wife and I had a lovely time there. The house was comfortable and netflix was an added advantage. The pets were cute and my wife had a great time with them.
Ameen
2017-01-30T00:00:00Z
From the moment we arrived, our host Liz was genuinely warm and welcoming! One of the kindest and most thoughtful people we have had the pleasure of meeting. My best friend and i have felt right at home in her lovely cottage/colonial styled house with generous sized, beautifully furnished and more than adequately equipped rooms :). This cute little area is close to bus stops which will take you straight to surrounding shops and train stations if needed! All in all we cannot speak more highly of Liz and the accommodation she provides and guarantee a wonderful and very pleasant stay for anyone who's lucky enough to book here :)
Elise
2015-02-17T00:00:00Z
Lis is an amazing host and we just loved staying with her. She makes us feel at home and takes time to give us tips about Melbourne, and the Australian way of life. She is a very interesting and sunny person. Her house is even better than described, very bright and welcoming, confortable and fully equipped. The room is big, quiet and the bed is perfect. We hope you will enjoy your stay at Lis' just as much as we did. We will definitely come back whenever we'll be in Melbourne again. Lis, you have 2 new homes: one in France and one in Germany. :-)
Stéphanie
2014-12-30T00:00:00Z
Lis is pretty nice. She is very kind and friendly. When you need help, she will help you at the first time. Her room is very warm, fashion, and give a person a sense of belonging. Family's cat and dog is also a member of the indispensable, very cute. I love them. If you love pets , you can come here to live. Lis is really a good hostess.
Sugi
2017-02-24T00:00:00Z
Beautiful home in a nice peaceful area! Quick bus ride to the CBD or the nearby shopping center. There is also a great little park close by as well. List was a wonderful host, me an my husband felt right at home!
Lexi
2017-03-23T00:00:00Z
Tipo di stanza
Stanza privata
---
Tipo di sistemazione
Casa
---
Può ospitare
2
---
Camere da letto
Heidelberg West, Victoria, Australia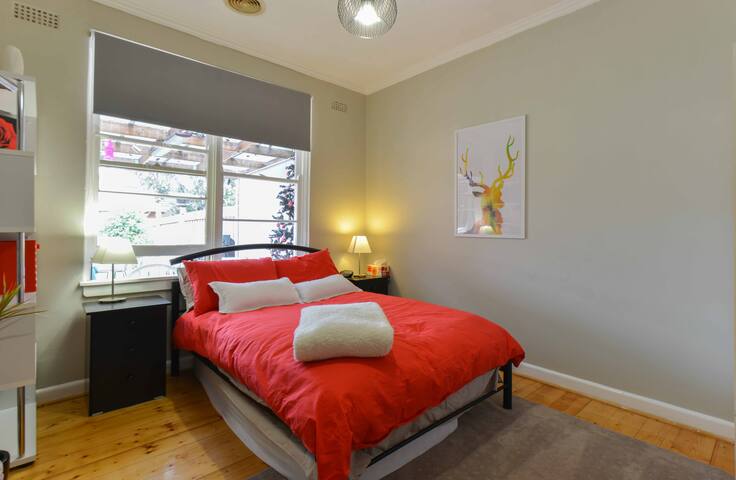 Bed-sitting room with bar fridge, tea/coffee making facilities only (no cooking facilities) in leafy suburb of Melbourne. Walking distance to shops, restaurants, banks and buses to Warrandyte, Westfield Shoppingtown, Southern Cross station (35 minutes) for skybus to airport.
Great place! Lovely bedclothes and towels in your very own en suite. Joy is delightful and very friendly. good restaurants very close to house. Will definitely be back Joy. Thank you.
andrea
2016-12-30T00:00:00Z
Absolutely large independent room with an ensuite tucked into quite suburb. Joy was flexible and very accommodating.
Nikhil
2017-01-27T00:00:00Z
We had a really nice stay at Joy's place. Really big room and clean. Would definitely stay again!
Charles
2017-01-14T00:00:00Z
Terrific
Neil
2017-02-17T00:00:00Z
Joy is a wonderful, friendly hostess and offers all the comforts in her room. I'd love to tinkle the ivories next time as I'll be sure to stay longer. The room is so spacious and the shower absolutely awesome! It all has a lovely "vintage": feel to it as my daughter would say.!
Mary
2017-03-29T00:00:00Z
Fantastic size room for the price in a great location. Room beautifully decorated and very clean, and Joy was a great and accommodating host
Cathy
2017-03-14T00:00:00Z
Great localcation. Cozy and intimate decoration of the room
Ye
2017-03-19T00:00:00Z
The room is very clearly and tidy. Joy is friendly and kind. It is a nice experience.
小婷Erica
2017-01-20T00:00:00Z
Tipo di stanza
Stanza privata
---
Tipo di sistemazione
Casa
---
Può ospitare
2
---
Camere da letto
Templestowe, Victoria, Australia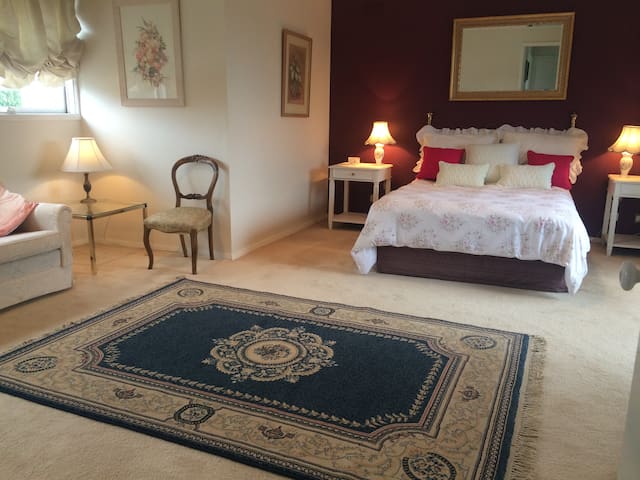 Hi! We are two sisters who are looking to Airbnb our properly whilst we are traveling overseas to South America! We are renting out our spare bedroom with a pimping Euro bed blow out queen sized mattress. Only the spare bedroom is available for use. The rest of the property is free for you! Help yourself to the living room, kitchen, laundry etc! We live right near the Eastern freeway entrance, so it is super convenient to get into the city via car or bus!
This is a vintage-style rustic house located in the suburbs of Doncaster. You will have plenty of access to Safeway 5 minutes up the road. Make yourself at home and cook yourself a meal! The property is 10 minutes driving distance to Westfield Shopping centre. While we are away, for safety purposes, please do not use the fireplace incase of emergencies. Otherwise, all other amenities can be utilised!
Very family friendly, quiet and safe. Within driving distance to everything you need.
Tipo di stanza
Intera casa/apt
---
Tipo di sistemazione
Casa
---
Può ospitare
2
---
Camere da letto
Doncaster, Victoria, Australia
Stay in a charming elevated room with views through the tree tops. Walk 5 minutes to catch train into Melbourne CBD, close to Austin Hospital in Heidelberg and Latrobe University. Spend time exploring the city or find peace in quiet parkland walks close by and enjoy the peace and tranquillity.
There's something special about being close to nature and also having all that Melbourne has to offer on your doorstep. Wake up to the views of trees in your private room through beautiful bay windows overlooking the leafy garden. The room has a private rear entrance and access to all the amenities in the house.
Rosanna has a best-of-both-worlds feel – not so far from the city that you could never be bothered heading in for a show or meal, but not so isolated from the green mountainous fringe that the urban sprawl feels as if it will never end. Twelve kilometres north-east of the city, Rosanna is on the fringes of the Yarra River parklands that stretch through to the Yarra Valley.
Ian is a great host and was very accommodating with my 7 day stay, House is very close to public transport which is a bonus when making frequent trips to the CBD. Room was very comfortable and all amenities were easily accessible. Room has a separate rear entrance which is convenient for early risers, or those delayed returns after a night out on the town.
Dhani
2016-04-11T00:00:00Z
Ian, was a very personable, flexible and accommodating host. The room and facilities were clean and tidy and the quiet leafy setting was a perfect base for visiting my daughter at Latrobe Uni. and a short walk to the train back into town, and a quick trip direct to the airport.
colin
2016-03-14T00:00:00Z
I love the whole house sincerely. What makes us warm is Ian's frendly treatment! The house is full of everything that you can imagine. Although it is really cold in Melbourne's winter, the heat-condition and the comfortable atmosphere warm is up!!! Really recommended house, I will surely still choose to live in Ian's house when I travel Melbourne next time~~
楷雯
2016-07-17T00:00:00Z
Ian's house is located in a convenient location - a short walk from Rosanna station, in a quiet and safe neighbourhood. The room itself is lovely - it has aircon, and has everything needed. The garden is lovely, and I enjoyed a bit of green escape. Ian himself is a nice dude too, pleasant to hang around, didn't clog me, but was friendly and talkative when we happened to be home simultaneously. I spent 5 nights there, and Ian really made it a comfortable stay, despite that I was completely destroyed by an awful jet lag. We shared wine and coffee, and had some nice chats. I'd recommend anyone to stay there.
Mia
2016-03-01T00:00:00Z
Ian as a person is super human being with super helpful nature and it never felt me that I am staying at someone's place , infact I felt totally home. Super Highly recommended..
Ashutosh
2016-08-13T00:00:00Z
Ian was a very friendly host. Though I've lived in Melbourne for some time already, he offered some very good suggestions for things to do that only a local would be able to provide. Everything was as listed on the description and I would most definitely recommend Ian's place to anyone traveling in the Melbourne area.
Alex
2016-11-19T00:00:00Z
I had a wonderful stay at Ian's home! Upon arrival I immediately felt at ease; Ian is a most welcoming and accommodating host. The room is exactly as described: big picture windows with views of large leafy trees... I felt like I was on a retreat! And Ian's home is lovely and light-filled; very neat and tidy, too. In addition, the room has it's own entrance so it's very easy to have privacy if you desire. I took advantage of nearby nature reserves for leisurely strolls. I thoroughly enjoyed my visit to Ian's and would gladly come again!
Ann
2016-02-23T00:00:00Z
It was amazing, I enjoyed my stay in Ian's house. The room was clean, tidy and very comfortable. I would definitely recommend Ian's place for short or long stay. I have stayed for 40 days and enjoyed the conversations with Ian and his boys .
Aws
2016-07-12T00:00:00Z
Tipo di stanza
Stanza privata
---
Tipo di sistemazione
Casa
---
Può ospitare
2
---
Camere da letto
Rosanna, Victoria, Australia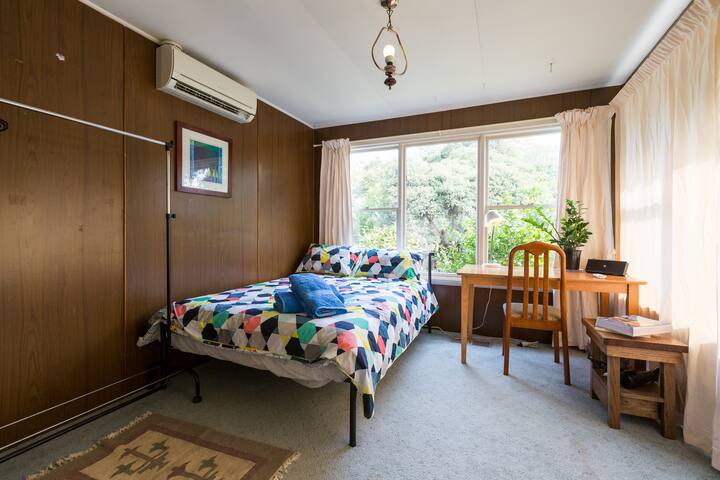 Cosy home in the bush, only 40min drive to the heart of the CBD (Melbourne city). Lovely deck to enjoy the surrounding nature. Bus stop at the end of the street.
As close to the city as we can be whilst still being hidden away in the middle of beautiful Australian bush.
Lovely small town community with river/bush walks and nice Cafes/restaurants. Weekend markets, great bakery, wineries not too far away.
Surrounded by bush and the local river only a short stroll away, such a beautiful location!
Mike
2017-02-11T00:00:00Z
Nice secluded home. Very picturesque.
Roman
2016-11-17T00:00:00Z
Tipo di stanza
Stanza privata
---
Tipo di sistemazione
Casa
---
Può ospitare
2
---
Camere da letto
North Warrandyte, Victoria, Australia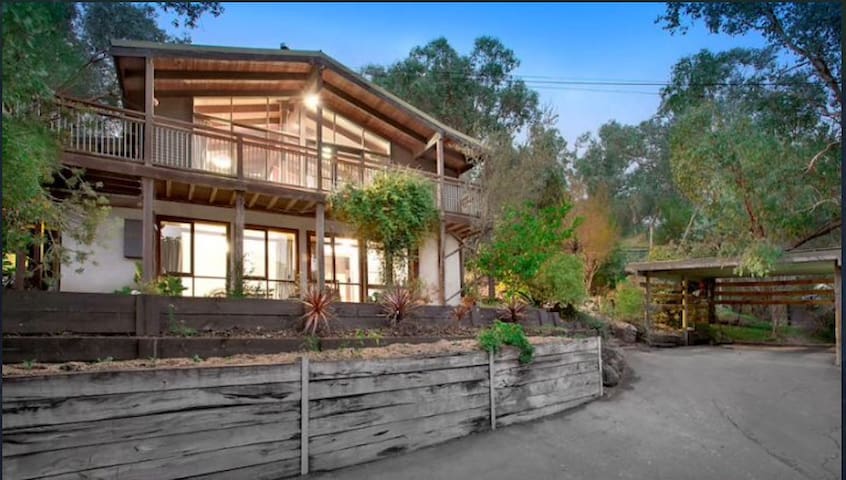 Experience this charming home by the Yarra river which fronts onto parkland and Melbourne's scenic bike trail. Nearby shops, public transport, cafes, and walking/bike/artist trails while living in a country atmosphere close to Melbourne City.
Relaxing, comfortable, light filled home with outdoor entertainment area. Every window looks out onto natural views. With a beautiful garden and across the road is the main entrance to the parkland area called the Yarra flats with main walks to explore along the Yarra river. If you are a keen cyclist then you can ride your bike all the way to the city. The house has a large spacious master bedroom with a queen size bed. This room is light, spacious and peaceful, and features a full en-suite bathroom. The bedroom has a beautiful bay window overlooking parklands. The second bedroom is adjacent to main bathroom with a futon bed for 2 and side table for reading. You will be sharing the house with myself in the second bedroom and 27 yr old son who lives below in a converted garage space. We both live busy lives (as my business is 6 days a week & some nights) and you are more than likely will have the whole house to yourself. The circle of houses in our neighbourhood is based on a inner community driveway that leads to undercover parking for your car. This is also rear access to the house. The heritage parkland has swings for children and was designed by the famous Architect Walter Burley Griffin who designed Parliament House in Canberra. The house provides you with comforts like an open fireplace, ducted heating, air conditioning, dishwasher, full laundry facilities and off street parking. It's fully equipped with TV, DVD player, wifi / internet access. This home is in a very safe neighbourhood. It's close to the city, situated opposite parklands. Nearby is a well known Heidelberg Contemporary Museum of Arts called "Heidi". The boulevard street is famous during the Christmas period for the display of Christmas lights decorations. We are approximately 15 km from downtown Melbourne with walking distance to train station and a vibrant local shopping strip, cafes, pubs and galleries. So come and enjoy yourself in a beautiful space and bring your camera to capture the wildlife and beauty of nature. You will feel like you are in the country and yet are only 20mins away from the centre of Melbourne.
Eaglemont is a well established and affluent area and was originally built by Walter Burley Griffin, a famous architect who designed our parliament house in Canberra. After you step outside our door and walk for 5 mins you will encounter a horse paddock, an array of Australian animals from cockatoos, lizards, bats and even kangaroos all in our front parkland. Our street is famous at Christmas as all the homes on the Boulevard display Christmas lights and families come out in the summer night to view together. The parkland opposite is by the river which has a bike track that goes for miles from the city and beyond. On the path is known as the artist trail and you can see famous paintings from the artist Arthur Streeton. There is also a famous art gallery only 5 mins drive away called Heidi which displays contemporary artwork. We are only a short walk from the shops and amenities.
Great place, lovely host :)
Tess
2017-03-23T00:00:00Z
Beautiful house close to the river. Great communication.
Paul
2016-02-22T00:00:00Z
Sharon was at home and she greet us on our arrival. She explained most of the things and how its working. room and kitchen was specious plenty of utensils to use but unfortunately one of the inmate(uni student) very often left the kitchen and utensils not cleaned which made us uncomfortable. bedroom linen was dusty, toilet cleanliness was not up to the standard, the cloth dryer was not working so we did our laundry outside(EXTRA $$). Sharon should take off the cloth dryer from the listing. Wi-Fi internet was terribly slow - overall not a great experience.
George
2016-07-03T00:00:00Z
Sharon was there to greet us with a warm smile and a thorough introduction to the property and surrounds. The property was ideal for us with all the facilities you could need on a holiday and Sharon also stocked the fridge with some much appreciated essentials. We would recommend the property to anyone staying in Melbourne for a extended period as it is very cost effective compared to even the cheapest accommodations. Many thanks Sharon for letting us share your lovely house.
Joe
2016-03-11T00:00:00Z
The host canceled this reservation 42 days before arrival. This is an automated posting.
Lee
2016-02-11T00:00:00Z
A home by the River is a super space, convenient for all that Melbourne has to offer, but quiet and right next to a park with beautiful walk by the Yarra River. It is well equipped and Sharon was very generous in all the things she made available to us. Parking is right next to the property and there is a peaceful garden.
Morag
2016-03-22T00:00:00Z
Sharon was amazing and gave us a full explanation of how everything int he house worked, where all the local shops & restaurants and must see spots were. She was extremely accommodating
Liz
2016-03-21T00:00:00Z
Sharon is super nice lady. Everything is well-prepared for us. Nothing to complain. It made me a wonderful staying.
Dip
2017-01-08T00:00:00Z
Tipo di stanza
Stanza privata
---
Tipo di sistemazione
Casa
---
Può ospitare
2
---
Camere da letto
Eaglemont, Victoria, Australia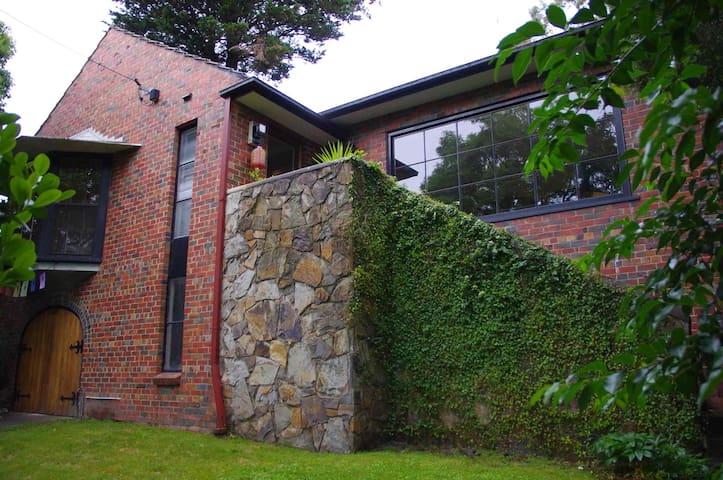 My place is good for solo adventurers, and business travellers.
Private bedroom with reverse cycle aircon. 500m from train/bus/shops/cafes/restaurants.
Eltham is a greenbelt oasis, known as an artist's enclave. 5 mins drive from the start of the famous Yarra Valley wineries.
The host canceled this reservation 4 days before arrival. This is an automated posting.
Clare
2017-01-08T00:00:00Z
This is a very comfortable place to stay. Good clean spacious room and comfortable bed. Lovely hosts
Treena
2017-02-05T00:00:00Z
Jen and Dave were both very accomodating to guests. Highly recommend staying there if you're visiting Eltham or near by surrounding suburbs
James
2017-02-11T00:00:00Z
Awesome place. Jen is very kind. Highly recommend
Edd
2017-04-07T00:00:00Z
Clean comfortable bed . Shared kitchen and toilet . No noise . Great value for money . Exceptional host.
Kathy
2017-03-16T00:00:00Z
Great place to stay. Lovely hosts.
Jennifer
2017-03-08T00:00:00Z
Tipo di stanza
Stanza privata
---
Tipo di sistemazione
Casa
---
Può ospitare
1
---
Camere da letto
Eltham, Victoria, Australia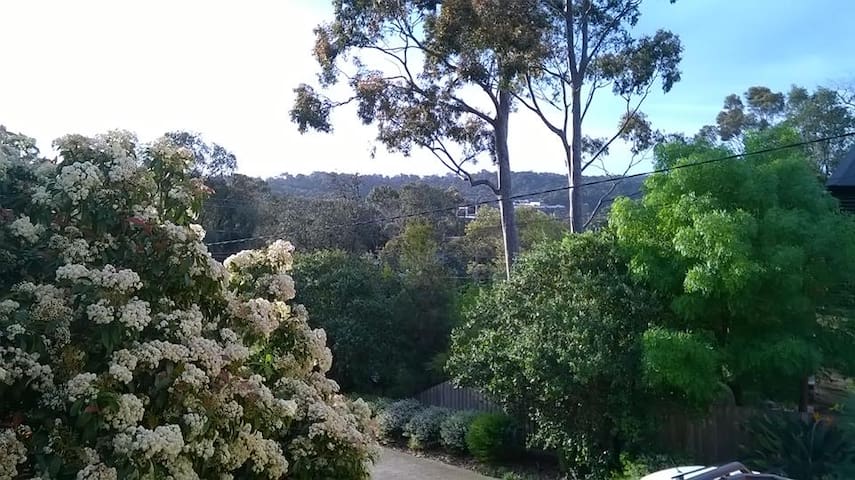 My place is close to transport, the Yarra River parks, the Austin and Mercy Hospitals and the wonderful Northern suburbs of Melbourne. You'll love my place because it is spacious and full of light. It has multiple outdoor space and a fenced back yard which is fantastic for kids. My place is good for families (with kids), couples and big groups.
Tipo di stanza
Intera casa/apt
---
Tipo di sistemazione
Casa
---
Può ospitare
5
---
Camere da letto
Heidelberg Heights, Victoria, Australia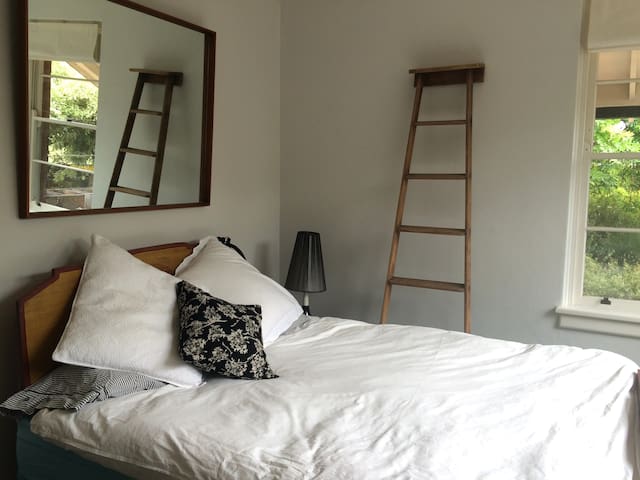 Conveniently located in one of Melbournes prestigious suburbs, The Greenridge has unique zoning with 2 Bedrooms downstairs and the other 4 upstairs. Family holidays, weddings, relocations from interstate or overseas we provide everything you need!
Downstairs offers a well equipped kitchen, meals and living area, separate formal dining room, formal lounge, huge laundry (washer and separate dryer), powder room (with toilet), a huge master suite (1 x queen bed) with a private retreat and en-suite with access to deck outside, and bedroom 6 (2 x single beds). Upstairs offers huge bedroom 2 (1 x queen bed), bedrooms 3, 4, & 5 (all with 2 single beds each), a separate bathroom, separate toilet, and HUGE family room. Yes! This is a large house! Central heating ducted throughout will keep you warm as toast... When you book with us, donwnload our free app and you can: Always be able to contact us directly with the touch of a button if you have any questions before or during your stay. Lead me home: Find your way to The Greenridge from wherever you are around Melbourne or on the planet -with 1 touch! Feed me: Find all the best local food, restaurants, hairdressers, and shopping centres.. -all with (SENSITIVE CONTENTS HIDDEN) maps built in for you. Find me: Emergency services (local doctor, hospitals etc) listed should you need them... Show me: (at a discount!) all the things to do and see around Melbourne while you are here! (discount online booking for certain things like Penguins at Philip Island and many others) Even keep an eye on the weather here in-app while preparing for your trip! Minimum 3 night stay. Minimum 4 nights during holiday periods. Minimum 8 guests on booking
Only 25 minutes to the city, easy access to the freeway, close to fabulous shopping (Westfield Doncaster, The Pines etc), and easy access to the wineries in Yarra Valley.
Julie's property is fantastic with heaps of space! It's clean and has everything you need for a Melbourne suburban experience. Would definitely recommend to friends!
Maddi
2016-05-10T00:00:00Z
The apartment was found as described. Everything was clean. Spacious. Neighbourhoob was quiet and not disturbing.
Sam
2015-11-16T00:00:00Z
We had a great stay at this place with spacious living hall, clean, kitchen is equipped and most importantly the house is very comfortable place to stay. We are glad to meet the host on our last day, a friendly and lovely family. Strongly recommend our friends to stay again! Thanks Julie!
Low
2015-09-24T00:00:00Z
Julie was a very sweet and friendly host. Lovely place, well equipped kitchen, well furnished and maintained house. Perfect for stay with family and peaceful neighbourhood! Would definitely recommend this place and come back for future stay!
Sumathi
2015-12-03T00:00:00Z
The house was lovely and we had a great time.
Siobhan
2016-10-03T00:00:00Z
Julie's place was fantastic, great communication and a very clear. And liable space. My family were delighted!
Jainash
2017-03-07T00:00:00Z
Amazing house, my guests had a relaxed and exciting holiday in Australia, where they spend most of their time living in this fabulous accommodation.
Zen
2015-10-14T00:00:00Z
Great stay. Quiet neighbor hood with lots of amenities near by.
Ben
2016-11-07T00:00:00Z
Tipo di stanza
Intera casa/apt
---
Tipo di sistemazione
Casa
---
Può ospitare
12
---
Camere da letto
Templestowe, Victoria, Australia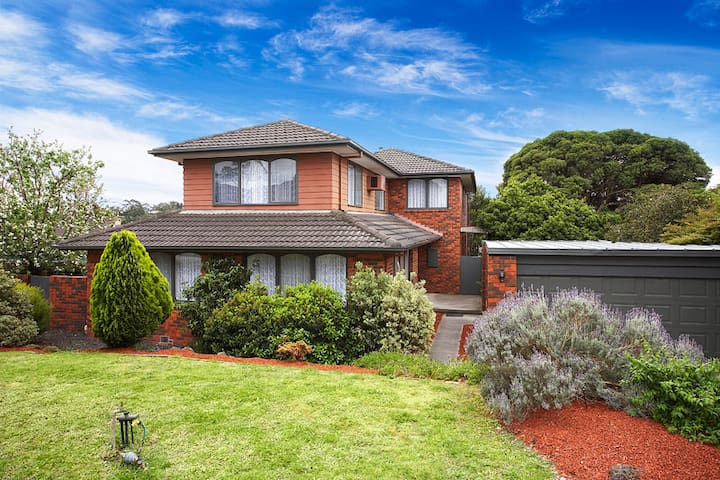 Light-filled, cosy and quiet 3 bedroom home in Eltham, which is 20 km north-east of Melbourne CBD and on the doorstep of the beautiful Yarra Valley.
Light filled, cosy and quiet 3 bedroom home in Eltham, which is 20 km north-east of Melbourne CBD and on the doorstep of the beautiful Yarra Valley. House has central heating + cooling, open fire place, a living/dining room, kitchen, master bedroom with king-sized bed and en-suite, 1 free standing bath, 2 showers, 2 toilets, 2 TV's/Blue Ray DVD, free WiFi and large rear, north-facing balcony in a elevated position for relaxing/taking in the peaceful and tranquil natural surrounds, birds and views. House accommodates 6 guests, at a rate of $180 AUD/night.
10 minute walk to Eltham town centre, all public transport, shops, restaurants and cafes, bike/walking trails, parks & gardens. Visit local attractions including Montsalvat, the Diamond Valley Miniature Railroad, many Yarra Valley restaurants and wineries, Yarra Valley Chocolaterie, St Andrews Market, and the Healesville Wildlife Sanctuary.
Debby's house is in a lovely quiet location and she was a great host. With the use of the additional studio, it was perfect accommodation for 4 adult couples. Check-in and check-out was very easy and Debby was readily contactable if needed. We thoroughly enjoyed our stay and would have no hesitation in recommending to others.
Graeme
2017-04-04T00:00:00Z
We had a lovely stay at Debbie's place. Her parents met my mother and answered all the questions my mum had (including how to turn on the television!) It was in a nice quiet location and perfectly suited our needs
camilla
2016-09-25T00:00:00Z
Tipo di stanza
Intera casa/apt
---
Tipo di sistemazione
Casa
---
Può ospitare
6
---
Camere da letto
Eltham, Victoria, Australia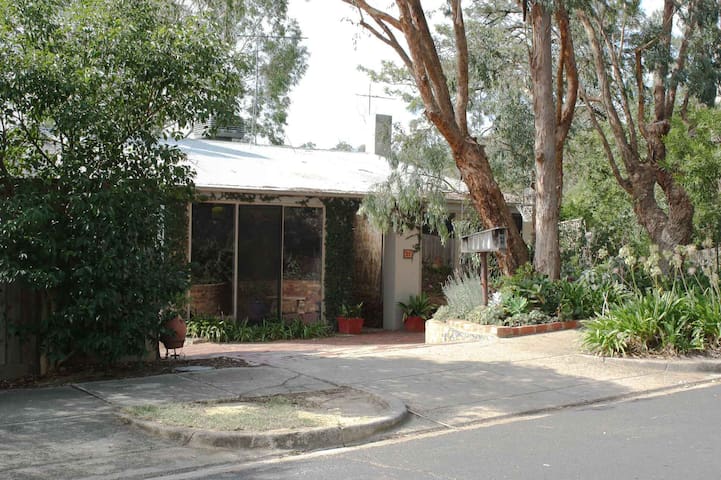 1

–

18

di

160 Case in Affitto
Inserisci le date per visualizzare il prezzo totale. Ci sono dei costi aggiuntivi e potrebbero venire applicate alcune tasse.