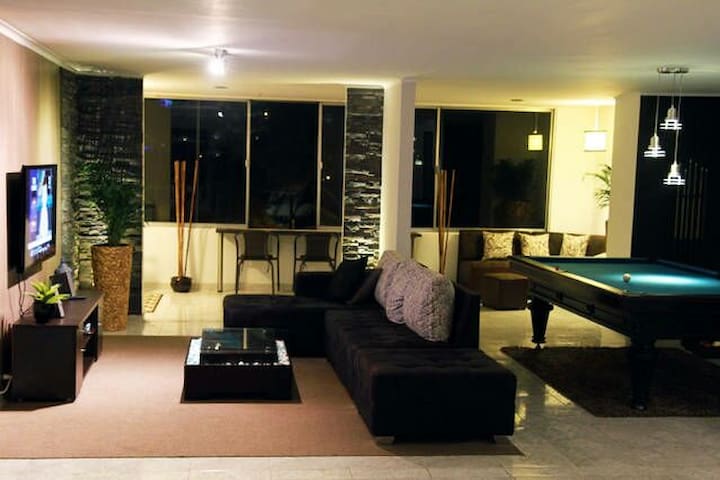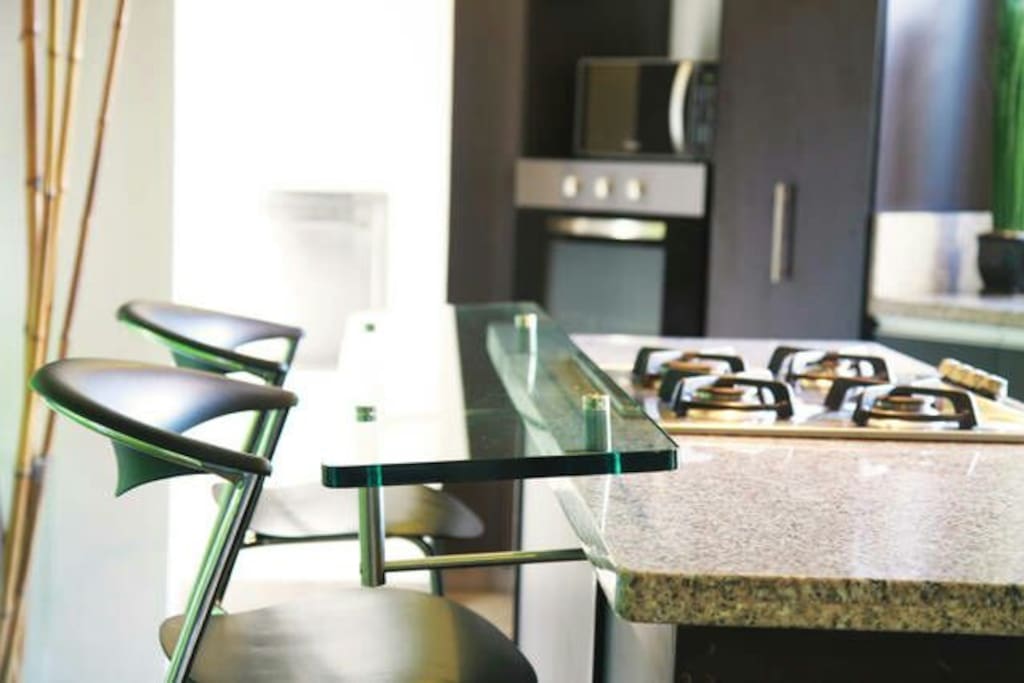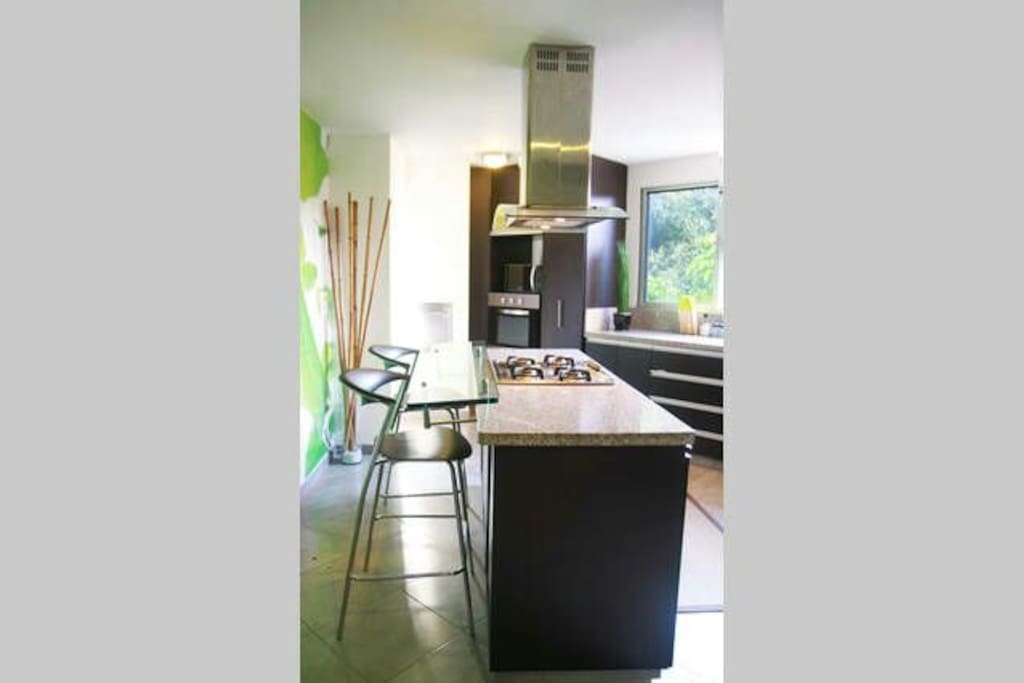 Stunning Suites - Near the Action
Huge wide open Spaces, Walking Distance to the Best Malls, Cafes, Bars, Restaurants, Grocery stores, Gyms, in all of Medellin. Modern touches and great attention to detail and comfort. High Speed Internet and plenty of style...
L'alloggio
*Private Bedroom for rent in Huge 4 bedroom Apartment
If you've never been to Medellin and are arriving for the first time, then you've probably been told to check out "Poblado", the reason being that it is the main hotspot for the international crowd :) It has everything from sprawling shopping centers to boutique restaurants and diners, sushi, bars, clubs, gyms, hostels, parks, and lots and lots of trees :) so although Medellin has many different sectors, each with their unique ambiance and flavour, Poblado has been crowned as the hottest metropolitan spot in Medellin.
Now this apartment in particular happens to be located in the heart of all of that good stuff, in "La Milla de Oro" (The Golden Mile) sector, within walking distance to the internationally catered "PARQUE LLERAS"(LLERAS PARK), an array of Cafes and restaurants from Juan Valdez to McDonalds and HardRock Cafe, the largest Gym in Medellin (Bodytech), Beautiful shopping centers, Casinos, Parks and don't forget the renowned Metro System. The largest and best medical clinic in Medellin "Clinica Medellin" is just around the corner, and is very accessible to foreigners. the Place is one block down from the main Poblado Ave, and so it's sheltered from the street noise but just a few steps away, and if you don't want to be taking taxi's everywhere and take advantage of your feet and the city's great public transportation system, then this spot will work perfectly for you.
- one other thing to note is that this area is easily the SAFEST in all of Medellin, and you can walk the streets at any hour of the day or night worry free :)
The Apartment itself is very spacious and open, with tons of light at all hours of the day :) it's been completely renovated with all modern touches and to be honest is about as luxurious a spot as you'll find at the price point. Various sitting areas, and cafe inspired layout, allows you to enjoy the view from the balcony while having a meal. the main area has a large 51inch plasma screen with HDMI and Mac Connects to allow you to connect your computer and watch whatever movies you've downloaded. there is also HD programming with HBO package on the main TV. There's even a POOL TABLE to enjoy.
The Kitchen is also huge, fully equipped and very elegant, so if you love to cook you'll have all the tools and space you need.
There is High-Speed WIFI all throughout the apartment, and if you work online or a solid internet connection is a must for you, then this place will suit you well (internet connections can often be pretty bad in many parts of medellin).
Each Bedroom comes equipped with flatscreen TV's with USB connections, and not to mention VERY Comfortable Orthopedic DOUBLE PILLOWTOP MATTRESSES, leather lounge chairs and large desks. Plenty of closet space, and personal SAFE BOX.
There is also a small office space equipped with a printer in case there's any printing you need to do during your stay. there's a large washing machine available for free use to take care of your dirty clothes.
A steady breeze makes it's way through the houses open areas keeping the temperature just about perfect at all hours (medellin is nicknamed "the land of eternal spring" and so A/C isn't something you need to worry about with spring like temperatures all year round).
I typically prefer longer term tenants however stays as short as one week are currently being offered, I'm always intrigued by the interesting travelers and professionals who come through my apartments and whether you're a lone traveler looking for adventure and new culture, or a professional looking for an elegant and relaxing place to set up for a little, I can assure you you'll enjoy the energy these spaces provide.
I've personally been living in Medellin for over two years now, and have fallen in love with the city, I've been to many different parts of the world, moving from place to place, but when I arrived here I found a world that was brimming with growth and modernity and yet still clinging to a certain easygoing nature and sense of community that is all but lost in the modern world. and after exploring the city from head to toe, there's a few key spots in the city where I personally would set up camp :) and this is one of them :)
but come see for yourself, and welcome to Medellin!!!
---
---
- one overnight guest allowed, please do not leave guests unaccompanied in the house
- please clean up after using common areas such as Kitchen, Dining, Living, etc.
- always wash your own dishes!
- Quiet Hours after 10:30PM during week days and 1PM on weekends
- please do not leave private belongings in the common areas
- Respect eachother
- Enjoy yourself :)
---
L'apartemento e molto spazioso e ce tutto quello che una persona ha bisogno per trovasi bene qui. sono stato molto bene , la zona e´centrale optimo per stare vicino a tutto. Keean e una persona molto a la mano e cerca sempre di far sentire bene al ospite . sicuramente ritornoro qui a Medellin.
---
Although I do not like to be negative but my stay at this place was a disaster. The place is advertised as modern and chic. The photos here give you the impression that it's outstanding. However, I did not find it so. Although the host did a good job in renovating the place, it is still an old weary building. Two things in particular made my stay very unpleasant: the bathroom and the invasive smell of smoke throughout the house. Unlike the renovated common areas shown in the photos here, the bathroom is very outdated and dysfunctional. You can tell it was designed for children size 40 years ago or more. Ridiculously small toilet! The sink is very small and it sits very low! There is almost to counter space. The shower head was dysfunctional as well. The bathroom was simply a disaster. What was even worse was the constant smell of smoking throughout the house. It was very annoying and invasive. The property is on the second floor of a building with most of the bedroom windows overlooking small terraces. The people living below would not stop smoking (even at 5 am) and all the smoke greets you in your room. To top things off, the cleaning lady would constantly smoke in the Jacuzzi area even though that space is almost fully covered and she stood only one feet away from the wide open doors. I booked three nights but I could only manage to stay two. I had to leave because I could not take it anymore. This was my worst Airbnb experience by far. Do not be fooled by the nice photos and the low price. It almost felt like staying in a weary hostel.
Risposta di Keenan And Dani:
WOW! that's intense! this review just took me completely by surprise! In all of my years as an Airbnb host, I've never once received anything even remotely similar to this blatantly hateful review, but I suppose if you're in the business for long enough you're bound to get at least one or two Al Alzanki's along the way :( first and foremost, I never had the chance to meet Al in person, and had been under the impression that everything had went smoothly as always (because as my other 200 reviews show... guests are ALWAYS very pleased with their stays!) but after reading this review I immediately called my assistant... because I mean Damn! what could have gone so terribly wrong with this guest??? Alejandra then told me that there was nothing out of the ordinary that she had thought was worth mentioning, but that he was consistently rude and condescending towards her whenever he interacted with her... so OK, now I'm starting to get a picture of what kind of person this Al Alzanki is, you know... the type who are make the maids feel bad... and I immediately regret having given him a positive review before first consulting my assistant I also asked her about the smoking indoors and she assured me NO such thing had happened, because it's NEVER permitted for anyone to smoke inside the House under any circumstances, which leads me to further suspicions as to what this guys intentions really are... but to be honest I won't dwell on it too deeply, because people like this quite frankly are better off being simply avoided or else risk allowing their resentment and negativity slip into you. I openly welcome constructive criticism and comments for improvement, but blatantly bashing a well respected and established business without any just reason to do so... well that's another issue altogether. I've spent a great amount of time insuring that my properties are above and beyond anything else in the price ranges I offer and have put a great amount of attention to details and to creating a positive experience for guests, which can be clearly demonstrated the other 99.9% of reviews of satisfied guest, who return time and time again... furthermore after reading this, I offered a full Refund to Al for his dissatisfaction, to which I haven't received any reply... Al man... I wish you the best, but next time you feel like attacking someone or spitting malicious energy on the hard work of others... please think twice... and remember that karma has a way of sorting things out. and to anyone else reading this, I can assure you that my philosophy is one of transparency and authenticity, and that my spaces are above and beyond anything else in the city at these prices with these locations :) haters are gonna hate lol but trust me, like everyone always does, you'll love the place ;) Cheers
---
The host and maid (there most of the day) were both very welcoming and helpful. The location is safe and quiet and quite handy to shops and restaurants. The adjacent Mexican rest. is both good, very friendly and reasonably prices. The shared house is not a problem as all guests were quiet and considerate and there was no noise. One does feel better if you have a locking suitcase as there are no security boxes in which to lock up small items.
---
Great stay with fantastic location right within the Circulars. Actually I apparently paid for a private room with shared bathroom, but to do a communication issue, Lee actually gave me a room with private bathroom for the same price. Never met Lee but he was responsive with answering my questions and accommodating my arrival very last-minute. Would very much recommend, the place is very clean, good beds, hot water, great stocked kitchen with oven, etc.
---
At the moment, I'm a writer, and landlord from Toronto. 6 years ago I escaped from the winter of Canada to chase the sun and re-invigorate my artistic inspirations, and have been abroad ever since. I'm very clean when it comes to my apartments as I believe the space you keep mirr…
Lingue:
English, Español, Français
Tasso di risposta:
97%
Tempo di risposta:
entro poche ore
Esplora altre opzioni a Medellín e nei dintorni
Altri alloggi disponibili a Medellín: